2021 ESPÉRANCE ROSÉ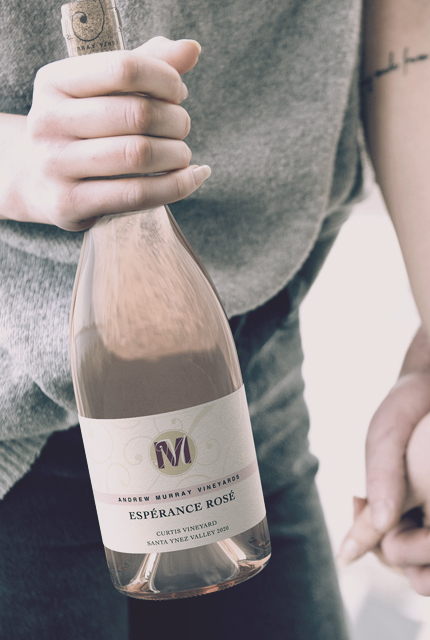 EVERY DAY SHOULD FEEL THIS GOOD!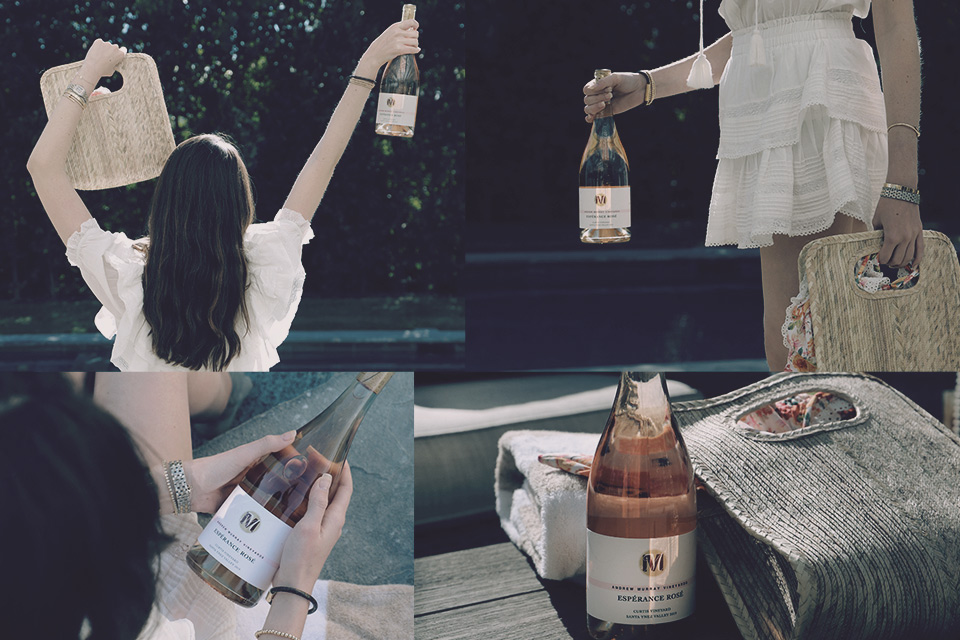 GREAT ROSE IS NOT EASY TO GROW & CRAFT
Our 2021 Espérance Rosé is literally bottled sunshine. It is crafted from 100% Estate Grown grapes, carefully harvested at optimum rosé ripeness in the cold of night and delivered to the press where the weight of the grapes themselves allowed the free-run juice to pour out. We were extremely careful to avoid any contact with oxygen at this sensitive moment in the juice's life. We quickly transferred the juice to a single stainless tank with cooling jackets set to 40 degrees for overnight settling. The next morning the juice was warmed as it was transferred to another tank for fermentation. Here it rested until we were ready to bottle. The Cinsault and Grenache grapes were harvested in early October of 2021 and bottled 5 months later in late February. This wine is so fresh, delicate, balanced and insanely delicious. It tastes of wild strawberries, peaches, and melon, with a subtle hint of white pepper and citrus. The alcohol is modest at barely 13% and the acidity keeps it fresh and balanced. Our 2021 Espérance Rosé is more than aromas and flavors - it is the feeling of the waning hours of summer sun on your cheeks, an ocean breeze blowing through your hair, a nurturing hug from a loved one...it feels like being loved because the wine was grown and crafted with love and passion and experience. We hope you love it as much as we do!
PURCHASE OUR 2021 ESPÉRANCE ROSÉ

STAY CONNECTED
Keep up to date on the latest wine releases, events, and promotions.