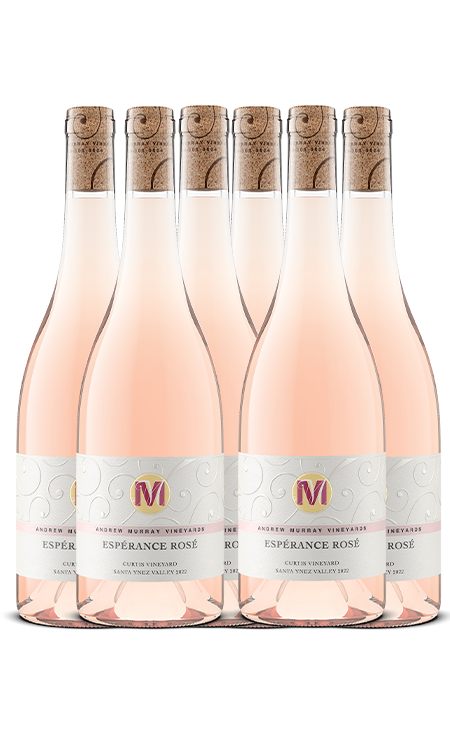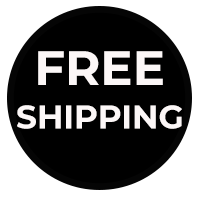 2022 ROSÉ 6 PACK WEB SPECIAL
Purchase our delicious 2022 Espérance Rosé by the 6-pack, and the shipping is on us. And, yes, all Wine Club discounts will also apply to this offer. This offer can not be combined with any others.
Our Estate, the Curtis Vineyard, is planted to about 50 acres of a great selection of Rhône varieties, including a variety that is particularly well suited to Rosé production, Cinsault. It makes up many of the delicious, light, and dry Rosé bottlings that remind folks of sunny breezy days spent in the south of France (even if you have never been there). We are very proud of this new release. It is nearly 100% Cinsault. The grapes were all harvested at peak Rosé maturity (early, with a lower sugar and brighter acidity), in the middle of the night, and then gently pressed off skins as free-run juice. Fermentation was encouraged to start asap, in 100% stainless steel. We aged the wine in the same tank, on lees, choosing to only pump it once, as it was transferred to the bottling line.
Our Espérance Rosé is a sensual experience that engages all the senses. Its delicate pink hue is like a sunset in a glass. The captivating aroma is released with every swirl and sip, with hints of red fruits and flowers that evoke the freshness of a spring morning. As you take a sip, the wine washes over your tongue, awakening your taste buds with a balanced and refreshing acidity. The flavors dance in your mouth, with notes of juicy red berries, watermelon rind, delicate florals, and a hint of citrus. The texture of the wine is smooth and velvety, like the caress of silk on your skin. It is light and refreshing, yet satisfying, like the perfect balance between desire and fulfillment. As you savor the wine, you are transported to a place of relaxation and pleasure, where worries melt away and the moment is all that matters. It is a sensory experience that fills you with joy and contentment, leaving you feeling fulfilled and refreshed.