January 21, 2021 | Andrew Murray Vineyards
Étranger - Pursuit of Perfection
A few years after taking over the Curtis Estate, I started to realize the quality and potential for amazing Mourvèdre. It is not everyone's go to grape. Not usually someone's first love. It doesn't roll off the tongue like Syrah or Grenache. But we began to see the potential in 2013 and so we started to really work the vines – pruning them way back, restricting yield and irrigation, competing cover crops, careful shoot positioning and cluster thinning and even partial cluster thinning. We went hard at Mourvèdre, hoping the extra work and expense might pay off.
Our Mourvèdre bottlings have slowly been improving and garnering ever higher scores. We watched as our customers would show up to the winery thinking they might purchase Syrah or Grenache and then ultimately leave with our Mourvèdre. The wine was in the bottle and in the glass. We noticed we were on to something. SO, we pushed even harder. I dug into my early memories of trips to the Rhône valley (in the early 90s) where I remembered that I had learned that Mourvèdre was usually the 2nd or 3rd grape in a blend. Rarely was it ever stand alone. It was thought to be too wild and unruly with awful tannins and prone to spoilage by Brettanomyces (a spoilage yeast). It was never highly regarded or prized for any singularity or standout qualities. It was essentially relegated to a "team-player" status…a grape that could provide structure and a bit of color in warmer vintages. Then memories of more recent trips popped up where I remember tasting amazing stand alone Mourvèdre that was fetching hundreds of dollars per bottle with long waiting lists just to purchase a bottle or two. Growers were increasingly planting more Mourvèdre with better clones and building blends around Mourvèdre. It really reminded me of our own Mourvèdre and its special and unique qualities that deserved to stand alone or at least as the star.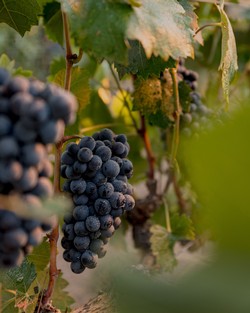 So, in 2015 I started dreaming of a Mourvèdre dominant blend as a counter-point to our Espérance, which has been a Grenache dominant blend that we have crafted since our very first vintage in 1994. This new wine was to be deeper, darker, more complex and engaging. As the idea was evolving and I was tasting through our various lots, a blend started to show itself as worthy of a new bottling, focused around our Clone 369 Mourvèdre. The wine was amazing, but seemed to lack the spark that I was looking for. I must confess that I was a bit downtrodden. Quite a bit of effort and tastings and time had gone into the idea of this new wine. Fast forward a few weeks when I was working up the final blend of our Estate Grown Petite Sirah for our E11even Wines brand. When those first sips hit my palate, sparks literally flew and my synapses fired and a light went on – this was the missing piece of the puzzle. But, Petite Sirah is not technically a Rhône variety (IMHO – it is NOT a Rhône variety). I started adding various amounts of PS to our final blend of this new Mourvèdre based wine. It was not easy to add such a dark and concentrated wine to this new blend. It was way too easy to over-power the Mourvèdre, even with just a small amount. But, I just knew that the wine was there – I just had to try harder.
Lots of frustrating days and miserably purple stained teeth later, our new wine was born. We blended up a small amount and left in the glass and in a bottle to see how long it stayed "fresh". The wine was magical. I was giddy with excitement. We had not birthed a new blend in a long while. But everything just felt right. This was the wine and this was the time.. Though, I was still a bit conflicted, we had never crafted an AMV wine with such a foreign grape like that. It felt uncomfortable and dishonest…but, the wine showed me the way. I had been unwavering in my enthusiastic support of Rhône varieties, here I was nearly 30 years later, bringing a stranger into our AMV wines.
Now that we had the wine, we had to name it. Some might find joy in creating new wines and new names, but I prefer consistency. (Heck, just look at our label that has essentially remained unchanged since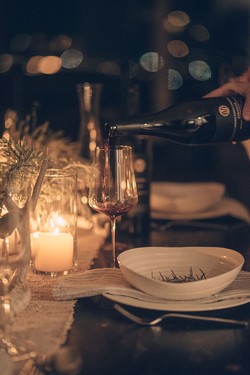 our first vintage). I value predictability, as long as there is immense quality and pleasure to be found. As I was lying awake at night dreaming of what to name this wine, I kept thinking about the foreign and alien grape that I was suddenly bringing into the fold. That led me back to High School when I was forced to read Albert Camus' famous tome, Étranger, an existential treatise. Étranger translates from French to English as the "Foreigner, Outsider, and Stranger" – apt descriptors for the Petite Sirah in our blend… So, I christened the new wine, designed a label based upon our other blends (Espérance and Enchanté), where the color band on the label helps to demonstrate the flavor and intensity expectations. I chose a dark grey for this color band to imply the dark richness of this wine. We produced a scant 150 cases of the 2015. We were so excited that it was enjoyed by all, included the critical press that blessed it with great scores.
We are now ready to release our 3rd vintage of this wine, always learning and tweaking and improving upon each vintage. The 2018 Étranger is without a doubt the best one yet, garnering an impressive 95 Point review from Jeb Dunnuck. Big dreams, careful farming, tiny yields, unwavering focus, and a relentless pursuit of perfection has yielded this stunning bottle of wine. It is study in contrast – having both power and grace, drinkability and a future-proof ability to age gracefully for a decade and more. Drink or hold, you choose. Just don't miss out on this beauty. It is offered first to our wine club members at a special pre-release price – $50 (no further discounts apply). Later in the year, we will release any remaining bottles at full price. ($75) This is your one chance to get your hands on this rare treat at special members-only pricing. Don't let this wine be a stranger to your cellar!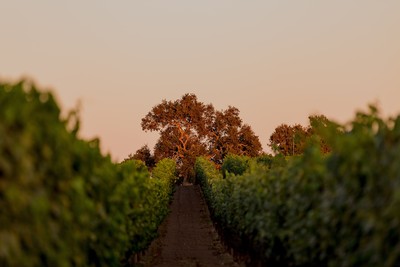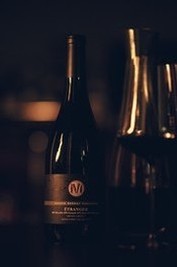 Comments
Commenting has been turned off.
STAY CONNECTED
Keep up to date on the latest wine releases, events, and promotions.